Peace Revolution episode 067: Integrity as the Measure of Value
Author: Richard Grove•December 1, 2012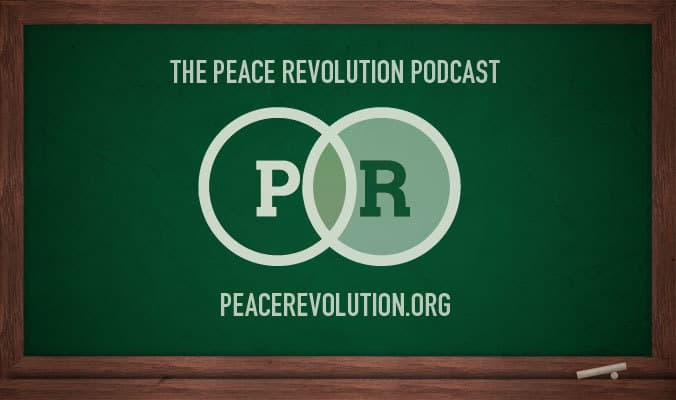 T+H Podcasts
Richard Grove
Peace Revolution episode 067: Integrity as the Measure of Value
Reference Map to Episode 067:
(01m-04m) What if Money Didn't Matter by Alan Watts (500,000+ views)
(03m-4m) sample from Manly Palmer Hall "Integrity the Endangered Virtue"
(4m-34m) 30-min sampling of Congressman Ron Paul's farewell address accompanied by the music of Stanley Kubrick's films
(34m-41m) How to be played on a Juke Box by Rage Against the Machine and Alan Ginsberg
(41m-1h) Richard's introductory monologue
(1h-2h12m) Dr. Chengiah Ragaven interview "Psychology and Control"
(2h12m-3h30m) Manly Palmer Hall "Integrity the Endangered Virtue"
(3h30m-4h37m) "What we can all learn from John Taylor Gatto" Richard Grove interviewed by Greg Moffitt
(4h37m-5h38m) Manly Palmer Hall "Those who attain integrity must pass on the Lamp"
(5h38m-5h44m) The Ghost of Tom Joad (see also: The Grapes of Wrath by John Steinbeck)
See Also: Peace Revolution episodes: 009, 022, 027, 037, 041, 042, 043, 044, 046, 048, 049, 051, 059, 061, 063, 064, 065
___________________________________________________________________________________________________

Would You Like To Know More? Dig in to Peace Revolution's partner podcasts: 
Other productions by members of the T&H network:
The Ultimate History Lesson: A Weekend with John Taylor Gatto (2012) a journey into the dark heart of public schooling, revealing how America became incoherent, one student at a time.
Navigating Netflix (2011) our video series wherein we conduct a critical analysis of films you might have missed; Navigating Netflix is available for free on YouTube.
"Memories of a Political Prisoner", an interview with Professor Chengiah Ragaven, graduate of Oxford, Cambridge, and Sussex; AFTER he was a political prisoner, who was exiled from South Africa, during Apartheid. (2011)
What You've Been Missing! (2011) is our video series focusing in on the history of corruption in our public education system.
Top Documentary Films dot com: Hijacking Humanity by Paul Verge (2006)
Top Documentary Films dot com: Exposing the Noble Lie (2010)
Top Documentary Films dot com: The Pharmacratic Inquisition by Jan Irvin (2007)