Peace Revolution episode 064: The Scientific Racism of Eugenics and Social Darwinism
Author: Richard Grove•September 30, 2012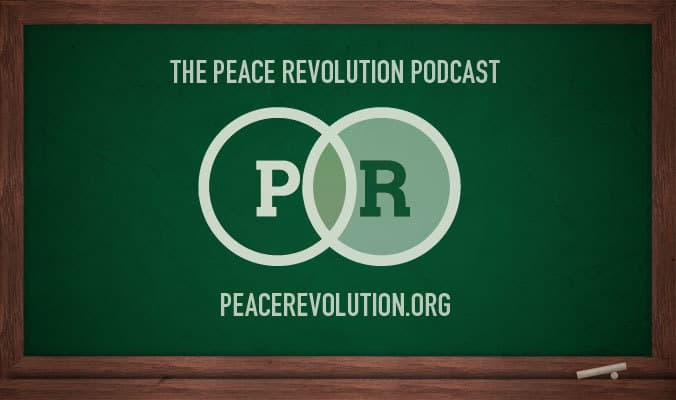 T+H Podcasts
Richard Grove
Peace Revolution episode 064: The Scientific Racism of Eugenics and Social Darwinism
Reference Map to Episode 064:
(0m-3m) Rope, sample 2 from Alfred Hitchcock (on YouTube)
(3m-4m) BBC: Scientific Racism (on YouTube)
(4m-7m) Charles speaking on the Future of Food

(7m-10m) George H.W. Bush speaking at Monsanto (on YouTube)
*Post-production addition of "Vaccine and Pesticides" sample from hour 6 of this episode (see below)
(10m-13m) Rope, sample 2 from Alfred Hitchcock
(13m-15m) Genetic Roulette (Trailer)
(15m-18m) Monsanto & Indian Farmer Suicides (on YouTube)
(18m-21m) You Won't Believe What You're Eating (MOC 175) by Lee Camp
(21m-43m) Richard's introductory monologue
IMDB Page for The Ultimate History Lesson
Facebook Page for The Ultimate History Lesson
Twitter feed for Tragedy and Hope
Royal Society: People and the Planet published April 26, 2012
Aurelio Peccei @ The Club of Rome Website
Energy and Climate Wars by Peter C. Glover (excerpts from pages 153-161)
The Molecular Vision of Life: Caltech, the Rockefeller Foundation, and the Rise of the New Biology by Lily Kay
Life as Technology by Lily Kay (MIT)
The Life and Work of Linus Pauling by Lily Kay
(43m-2h5m) The Real Dangers of Genetically Modified Organisms as "Food" by Jeffrey M. Smith at the Consciousness Beyond Chemtrails Conference (on YouTube)
(2h5m-3h) Scientific Racism: The Eugenics of Social Darwinism by BBC (on YouTube)
(3h-4h) The Future of Food: What Every Person Should Know / Interview with Deborah Garcia, Filmmaker (on YouTube)
(4h-5h48m) The World According to Monsanto (on YouTube)
(5h48m-6h2m) The Molecular Vision of Life: Molecular Biology and Linus Pauling (on YouTube)
(6h2m-end) Eugenics, Fluoride, and Vaccines interview with Dr. Russell Blaylock produced by Infowars (on YouTube)
(6h34m) sample from PR 064 introduction montage "Vaccinations and Pesticides"
(6h36m) mention of "Molecular Vision of Life" by Lily Kay within the context of Eugenics
(6h41m) mention of Huxley and Brave New World Revisited
See Also: Peace Revolution episodes: 009, 022, 027, 037, 041, 042, 043, 044, 046, 048, 049, 051, 059, 061, 063
___________________________________________________________________________________________________

Would You Like To Know More? Dig in to Peace Revolution's partner podcasts: 
Other productions by members of the T&H network:
The Ultimate History Lesson: A Weekend with John Taylor Gatto (2012) a journey into the dark heart of public schooling, revealing how America became incoherent, one student at a time.
Navigating Netflix (2011) our video series wherein we conduct a critical analysis of films you might have missed; Navigating Netflix is available for free on YouTube.
"Memories of a Political Prisoner", an interview with Professor Chengiah Ragaven, graduate of Oxford, Cambridge, and Sussex; AFTER he was a political prisoner, who was exiled from South Africa, during Apartheid. (2011)
What You've Been Missing! (2011) is our video series focusing in on the history of corruption in our public education system.
Top Documentary Films dot com: Hijacking Humanity by Paul Verge (2006)
Top Documentary Films dot com: Exposing the Noble Lie (2010)
Top Documentary Films dot com: The Pharmacratic Inquisition by Jan Irvin (2007)