Peace Revolution episode 060: The Invisible Empire of the New World Order / You Can Hear It, If You Listen
Author: Richard Grove•July 19, 2012
Tags:bermas, enemies, fabled, jason, new, order, world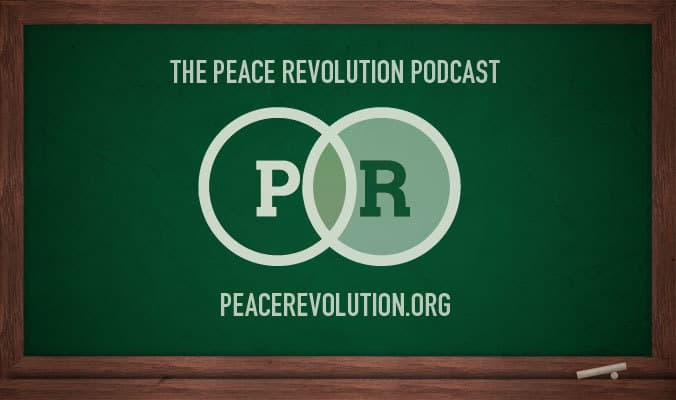 T+H Podcasts
Richard Grove
Peace Revolution episode 060: The Invisible Empire of the New World Order / You Can Hear It, If You Listen
Reference Map to Episode 060:
(minutes 0-2) Invisible Empire (Credits Montage)
(2m-13m) NewsRoom Opening Scene and Statement of Intent (on YouTube)
(13m-43m) Richard's Introductory Monologue
(Book) The Ayn Rand Lexicon: Objectivism from A to Z by Harry Binswanger
(Resource) The Online Version of the Ayn Rand Lexicon
(Person) Paul Warburg (on Wikipedia)
(Person) Ron Chernow (on Wikipedia)
(Book) The Warburgs by Ron Chernow
(Article) Rockefeller and Rothschild Dynasties Join Forces (NY Times)
(Article) The Rothschild Empire Anoints and Heir (Bloomberg's BusinessWeek)
(Article) RIT Capital buys stake in Corsair (Reuters)
(43m-1h7m) Technocracy and Education: Dr. James Tracy interviewed by James Corbett
(1h7m-3h16) Invisible Empire: A New World Order Defined
(3h16m-5h) Dr. James Perloff's "Shadows of Power" Lecture
(5h-7h10m) The Rockefellers
(7h10m-7h13m) Invisible Empire (Credits Montage)
See Also: Peace Revolution episodes: 027,  035, 043, 044, 051, 052, 059,
Would You Like To Know More? Dig in to Peace Revolution's partner podcasts:
Other productions by members of the T&H network:
The Ultimate History Lesson: A Weekend with John Taylor Gatto (2012) a journey into the dark heart of public schooling, revealing how America became incoherent, one student at a time.
Navigating Netflix (2011) our video series wherein we conduct a critical analysis of films you might have missed; Navigating Netflix is available for free on YouTube.
"Memories of a Political Prisoner", an interview with Professor Chengiah Ragaven, graduate of Oxford, Cambridge, and Sussex; AFTER he was a political prisoner, who was exiled from South Africa, during Apartheid. (2011)
What You've Been Missing! (2011) is our video series focusing in on the history of corruption in our public education system.
Top Documentary Films dot com: Hijacking Humanity by Paul Verge (2006)
Top Documentary Films dot com: Exposing the Noble Lie (2010)
Top Documentary Films dot com: The Pharmacratic Inquisition by Jan Irvin (2007)