Peace Revolution episode 059: The Cult of Scientific Management / How the Ruling Class Forms the Collective
Author: Richard Grove•July 16, 2012
Tags:american, bertrand, brzezinski, dictatorship, education, gatto, history, john, russell, scientific, taylor, underground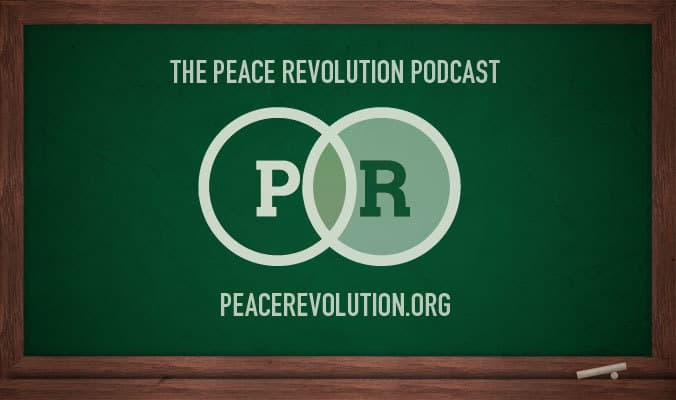 T+H Podcasts
Richard Grove
Peace Revolution episode 059: The Cult of Scientific Management / How the Ruling Class Forms the Collective
Reference Map to Episode 059:
(minutes 0-6min) A TED Talk on Income Inequality by Nick Hanauer
(6m-8m) Samples from  The New World Order  and The World Order by Eustace Mullins
(8m-19m) Sample from "The Underground History of American Education" by John Taylor Gatto (2001); Chapter 9 "The Cult of Scientific Management"
(19m-27m ) Cody Hall on FTL
(27m-32m ) Cody Hall on School Sucks Live! Episode 149e (Porcfest Micro-Series)
(32m-1h4m) Richard's introductory monologue
(Book) The Ayn Rand Lexicon: Objectivism from A to Z edited by Harry Binswanger
(Definition) Self-Defense (See also: Draft; Foreign Policy; Government; Individual Rights; Life, Right to; Pacifism; Retaliatory Force; War.)
(Definition) Kleptoparasitism (on Wikipedia)
(Reference) Intraspecific Kleptoparasites / Search: Rothschild (in the document)
(Document) U.S. Congressional Record 76th Congress August 19th – September 5th, 1940 by Hon. Jacob Thorkelson
(Person ) Jacob Thorkelson (on Wikipedia)
(Book) The Scientific Outlook (1931) by Bertrand Russell (pdf available on Archive.org, 1954 edition)
(1h4m-2h) Corbett Report episode 234: How to Carve Up the World
(Event) The Sykes-Picot Agreement (on Wikipedia)
(2h-2h45m) The World Order by Eustace Mullins
(Reference) American International Corporation (Modern History Project)
(Related Articles)
• George Pratt Shultz: Profile of a Hit Man *
• Final Warning: A History of the New World Order *
• America's Secret Establishment **
• The World Order *******
• Wall Street and F.D.R. *******
• Wall Street and the Bolshevik Revolution **********
(2h45m-4h16m) The Cult of Scientific Management by John Taylor Gatto
(Person) Frederick Winslow Taylor (on Wikipedia)
(4h16m-5h21m) Corbett Report episode 232: AIG Exposed
(5h21m-5h54m ) The World Order by Eustace Mullins (different lecture, same topic)
See Also: Peace Revolution episodes: 002, 008, 018, 021, 032, 043
Would You Like To Know More? Dig in to Peace Revolution's partner podcasts:
Other productions by members of the T&H network:
The Ultimate History Lesson: A Weekend with John Taylor Gatto (2012) a journey into the dark heart of public schooling, revealing how America became incoherent, one student at a time.
Navigating Netflix (2011) our video series wherein we conduct a critical analysis of films you might have missed; Navigating Netflix is available for free on YouTube.
"Memories of a Political Prisoner", an interview with Professor Chengiah Ragaven, graduate of Oxford, Cambridge, and Sussex; AFTER he was a political prisoner, who was exiled from South Africa, during Apartheid. (2011)
What You've Been Missing! (2011) is our video series focusing in on the history of corruption in our public education system.
Top Documentary Films dot com: Hijacking Humanity by Paul Verge (2006)
Top Documentary Films dot com: Exposing the Noble Lie (2010)
Top Documentary Films dot com: The Pharmacratic Inquisition by Jan Irvin (2007)